Company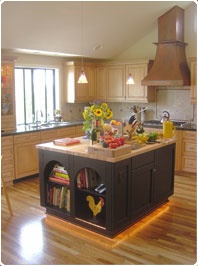 Custom remodeling contractor, home builder, and General Contractor, Daniel Cardenas Construction, Inc. is determined in finding the best professionals in Architecture, Design, and Craftsmanship within the custom home building and remodeling industry to form the most outstanding Client centered Design/Build teams in both Northern and Southern California. As a result of Daniels reputation and high expectation for quality craftsmanship Daniel Cardenas Construction now has offices and projects in Malibu California.
Daniel Cardenas Construction, Inc. has successfully completed over 30 Custom & Estate Homes plus numerous custom remodels since its establishment in 1985 formerly under the name CDK Development. Raised in the building industry Daniel Cardenas grew to love the excitement and challenges that came from remodeling and custom home building. Through great detail and with an eye for perfection Daniel likes to take remodeling and custom home building to a new extreme in achieving that cutting edge design Architects and/or Designers envision. As a company we believe in working closely with our Clients, Architects, Designers, and Trades Professionals to produce a winning team. This team effort helps the development process move fluid from a Clients dream to a successful finish product.
When Daniel is asked about the two most important steps in building a custom estate home or whole house remodel project. Daniel will tell you that the first most important step is preplanning; getting as much planning done as possible before construction will alleviate unneeded stress, construction delays and save money. Second he will emphasize the importance in selecting and assembling the correct team of trade professionals for the project. Our integrity and attention to detail has given us the privilege to remodel and build for a number of prestigious and highly respected professionals within the community.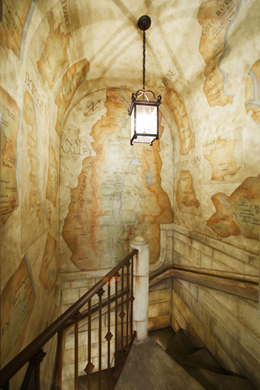 1985

- Received General Contractors License Classification B-1 General Contractors License and C-33 Painting and Decorating License.

1985

- Built & Sold first custom spec home.

1989

- BIA MAME AWARD for "Best Custom Home" (Located within the prestigious Riverlake Custom Home Subdivision and selected by the Building Industry Association of Superior California)

1992

- 4,000 SF Addition for a private indoor off season training facility, which consisted of a trophy room, weight room, indoor sauna, Jacuzzi, basket ball court & indoor batting cage for a local Professional Baseball Player.

1993

- Received Real Estate License from the California Department of Real Estate Construction of 33rd Street Bistro (Restaurant) Construction of Jacks Urban Eats (Restaurant)

2001-2002

- Built 10,000 SF Custom Estate Home with underground wine cellar, detached private gym & indoor rock climbing wall. Built 6,500 SF Custom Estate Home

2002-2003

- Starr Vaughn Equestrian Center. Managed and developed a 78 acre commercial equine center. Dealt with all of the aspects of development including: planning, site development design and construction, underground utilities, private water and sewer, roads, and construction of eight buildings totaling over 60,000 SF.

2003-2004

- 7,500 SF Custom Estate Home, tennis Court, swimming pool, detached pool house, all hardscape and landscaping.

2005-2006

- 4,300 SF Custom Home in Penryn with 2,700 Shop. 3,600 SF Custom Home in Arden Park, Sacramento.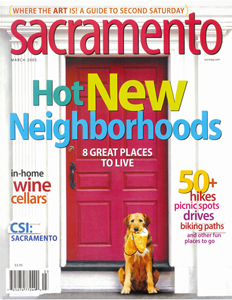 Completion of numerous custom homes, additions, whole house renovations and kitchen & bath remodels. Local recognition in several designer magazines and newspapers.
Send us a message (Click Here) or
Call
Daniel Cardenas Construction
and discuss your project today!
Free initial consultation
916.825.5152
Quote: "In order to work with our team, our craftsmen must be able to offer something completely unique."